Our Services
We offer design and print services in every medium we possibly can.
We understand that you and your project will have unique wants and needs. That's why we prioritise consultation with you before determining which of our services will accommodate your needs and your budget the best.
Our enthusiastic team is here to support you and your project at every turn. Don't see the service you were hoping for listed below? Reach out to us and we'll see what we can do to help. We're happy to explore every option possible to provide you with the perfect design solution for your project.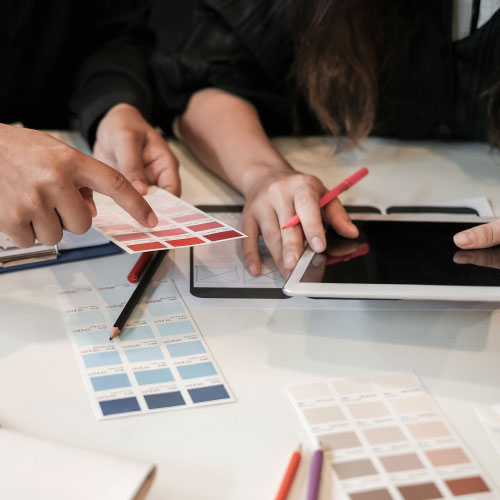 BRANDING
Branding is an essential component of establishing any product, event or small business. Having things like a marketable logo, an established colour palette and a fully formed website make your project look professional. We're happy to help with all of your branding needs!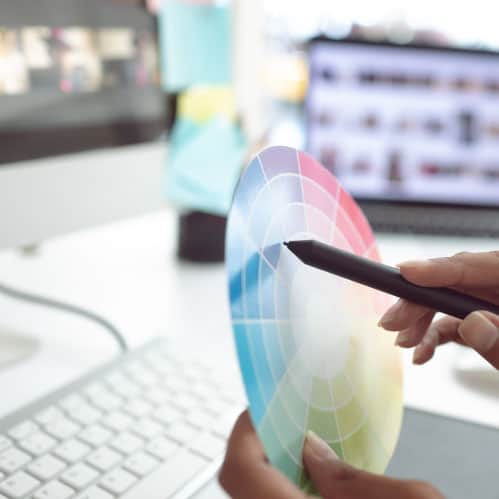 GRAPHIC DESIGN
Our talented team of digital artists is eager to help you bring your ideas to life or to provide you with entirely new pieces of art for your project.
PRINTING
Need printed work like business cards, plan printing, duplicate books, flyers, brochures or even posters? We have the multi-talented team and the high quality materials to create any original art you need for your project.
SIGNAGE
Want a sign to hang outside your store? We can create the signage of your dreams with an original logo or any preexisting art you'd like incorporated. Contact us for more information.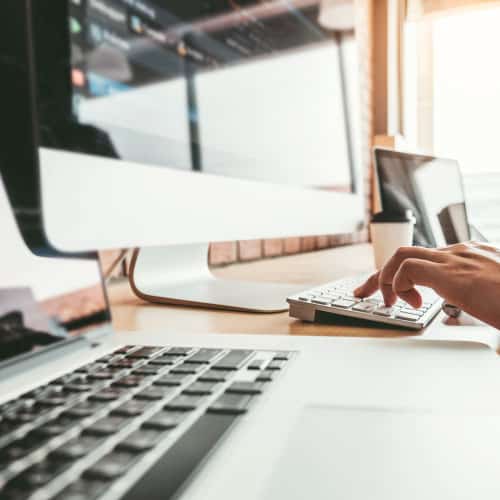 WEBSITE DESIGN AND DEVELOPMENT
Having a fully functional, aesthetically pleasing and professional website is crucial to establishing a business. Our experienced team of artists and tech developers is ready to design a website unique to you and your project.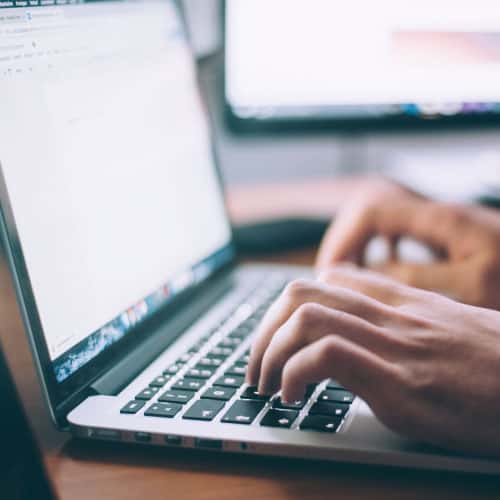 WEBSITE MAINTENANCE
Need someone to maintain your website after the initial site is established? We'd be happy to handle the upkeep, provide updates, and take care of all minor issues that may come up.
DOMAIN AND WEB HOSTING
Choosing a reliable domain and web hosting service is one of the very first and most critical steps in your website development and marketing strategy. As a web hosting provider, Nova is here to help you make informed decisions that will result in increased productivity and stimulate the growth of your business.
PROMOTIONAL PRODUCTS
We'd love to help you create promotional materials for your business, event or project. That includes fun products like buttons and T-shirts with original designs.
MEDIA
Our multimedia services can help your project or business stand out from the crowd. Nova's passionate crew is fully prepped to accommodate all your media needs, whether it's for filming, video editing or short animations.
ANIMATION
Why stand still, when you can stand out with animation? Whether it be for business info-graphics, logo animation or a quick effortless TVC, animation is a great grab and hold attention, communicate quickly and gain understanding in a fun and engaging way! Our team of trained brand strategists, graphic designers and animators are the perfect combination to help bring any story to life!
SOCIAL MEDIA MARKETING
In today's digital landscape, promoting yourself on social media is essential. We can help you create and fine-tune your social media accounts to ensure that you're reaching your target audience successfully. We'll also build strategies surrounding what type of content you should be posting, how frequently, and much more.
We'd love to hear about your next project.
Feel free to call us or fill in our online form if you'd like to set up an appointment, ask any questions you may have about our services or learn how we can help with your next project.
We'd be happy to hear from you.
Let's make something great together.
CONNECT
design@novacr.com.au
(03) 6423 1117
129 Rooke Street, Devonport, TAS 7310